Skip to Content
Ready For a Better Solar Experience?
With our price match guarantee, Simply Residential has the best Solar Deal in town. We won't be beat by any local competitor. Give us 10 minutes and we'll give you an honest, no-fluff solar quote for your home.
STEP 1
Pre-screening - Fill out the short form to see if you qualify for state and federal incentives towards your solar panel system.
STEP 2
Initial Consultation - If you qualify for a solar panel system, our staff will contact you by email or phone to review next steps.
STEP 3
On-site Assessment - Our surveyors will visit your home to gather data & provide a FREE no-obligation estimate.
STEP 4
If approved, our staff will design, engineer, and install your brand new Simply solar panel system.
WHY SIMPLY RESIDENTIAL?
Flexible Payment Options – We offer unique payment plans that can include $0 upfront cost so you can save 20-30% OFF your electric bill immediately.
Long Term Price Protection – We provide guaranteed rates for your electric costs for the next 25 years and can guarantee that our prices will be lower than your electric company depending on the program you use.
Worry-Free Warranty & Monitoring– We provide no-cost lifetime warranties, maintenance, & monitoring to ensure your system is performing optimally.
INVEST IN WHAT MATTERS
We'll help you design a solar panel installation that is optimal for your needs. Many companies cut costs to offer the lowest price by using cheap sub-contracted labor and sub-par materials. At Simply, we use the best materials and strictly in-house labor so you know the quality we promise is what we deliver.
🗹 Unmatched Experience – Simply has over 50 years of combined experience in construction. Our goal is to provide our community with honest and reliable service for now and the future.
🗹 The Best Warranties – As factory-certified contractors, we offer the best warranties on roofing and other construction projects, so you can enjoy the savings without the worry.
🗹 Our Solar Installers Are Roofers – First and foremost, we're roofers. Roofers and solar installers: A perfect combination. You can rest easy knowing your solar panel installation will be installed with decades of roofing experience and care.
Answering Common Questions About Solar Panel Installations
Solar panel technology is still new. That means many of our potential customers have questions about it. Solar energy is actually pretty simple. The panels create electricity from the sun's rays. During the day, the excess power is banked by the electric company. At night, your home draws from that bank. Our systems are designed to produce as much power as your roof can provide. Some of the most common questions we receive include:
How much will my utility bill be? 
Simply Residential cannot guarantee what your electric bill from the power company will be after going solar. The electric bill will depend on the amount of energy you use from the power company after your solar production is subtracted, which is presented to you as an estimate based on your consumption from previous years.
Will I receive a bill from both the utility company and Simply Residential? 
Yes. You will continue receiving a bill from your electric company for basic service and any electric needs above and beyond your solar panel system.
What happens to my system generation at night or when it's cloudy? 
When the sun goes down, any extra energy you produce during the day is pushed back into the grid, offsetting your energy use at night or when it's cloudy. During the sunny summer months your system will produce the most energy, so the credits you've earned during those days of overproduction will be helpful during winter months when the days are shorter.
Will the panels damage my roof? 
No. Simply Residential is not only a solar panel installation expert, but we're also roofing experts. Our solar technicians work side-by-side with their colleagues in the roofing department to ensure the solar panel installation causes no harm to your roof. Simply Residential provides lifetime warranties on our solar panel systems and our roofing installations.
Do I need to purchase a battery to store energy?  
Battery storage is not a requirement to go solar. We do offer battery installations to complement your solar panel installation. Installing solar panels with battery backup allows your home to continue to produce energy during a blackout.
Are there any tax incentives for solar energy? 
You bet! You may qualify for several tax incentives and credits if you install solar panels on your roof. We will provide you with information about which incentives and rebates you qualify for.
What if I sell my home prior to the end of the solar service agreement? 
If you sell your home, you have the option to transfer your solar agreement to the new homeowner. The process is simple and gives the next homeowner the benefit of cheaper electricity, which is a great selling point when your home is on the market. Our staff can walk you through the entire process.
WHAT OUR  CUSTOMERS SAY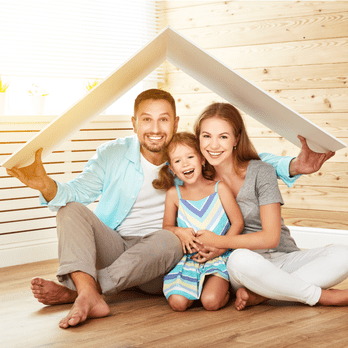 We had a great experience with simply solar. Michele really addressed our needs and concerns fast and efficiently. She is a true professional. And my bill is $12! Thank you Michele (and Simply).
– AnneMarie F.
I went with Simply Residential because they made it so simple. They explained everything perfectly and took care of everything. I looked into other solar companies and it was so confusing. There work was excellent and I would definitely recommend them to everyone.
– Robert Bennett
"Simply AMAZING!!! I was shopping for solar for a few months with a few companies and was just wasn't satisfied with the numbers until I met Simply. Mark was a perfect rep from the start all the way to the end of the project making sure that everything was explained in plain English. The job was completed in one day and I was thoroughly explained how to monitor my new solar panels. Overall great experience and will recommend anyone to go to Simply Residential for all of your home improvement needs."
– Sasenarine Ramlakhan
Excellent service – Couldn't be happier with the way my roof/solar panels came out. Process was simple. They showed up when they said they would and did a very professional job. Highly recommend.
– Chris Kourounis
Make A Difference With Solar by Contacting Us Today
We're proud to contribute to the health of our planet and the budget flexibility of our clients with solar panel installations in Suffolk & Nassau County. Simply Residential has experts on staff to handle solar, roofing, siding, and window installations. We possess over 60 years of experience in residential construction. Join the solar power revolution and schedule a consultation today.
Get Started On Your Solar Project
We Put Your Family's
Safety and Comfort First